The elderly are some of the most vulnerable populations regarding mental health issues such as depression, anxiety, dementia, and other mental illnesses. Mental health struggles can be challenging for seniors due to their age-related physical and cognitive decline, social isolation from family and friends, and limited access to medical services. However, there are ways to help those in our community who may be affected by these issues so that they can live a life with plenty of joy and challenges. This post discusses five valuable strategies for managing mental health problems among seniors.
Ensure They Have Access to Professional Help
As your loved ones grow older, you must ensure they have access to professional help if needed. This could include finding a mental health provider that they can visit regularly or counseling sessions with a therapist or group therapy. Additionally, your loved one may want to talk to their doctor about needed medications and ensure they take them correctly.
If you live far from your loved one or cannot stay with them for unavoidable reasons, you can hire a caregiver or health advocate to help them navigate the medical system and get needed services. Assisted living facilities like Cahoon Care can also benefit seniors with mental health issues, providing a supportive environment and access to healthcare professionals. 
For example, Longhouse Senior Living offers a wide range of services designed to meet the needs of seniors and help them live happier healthier lives. Assisted living communities to offer specialized care for seniors with mental illness, including 24-hour staff monitoring and access to psychiatric services.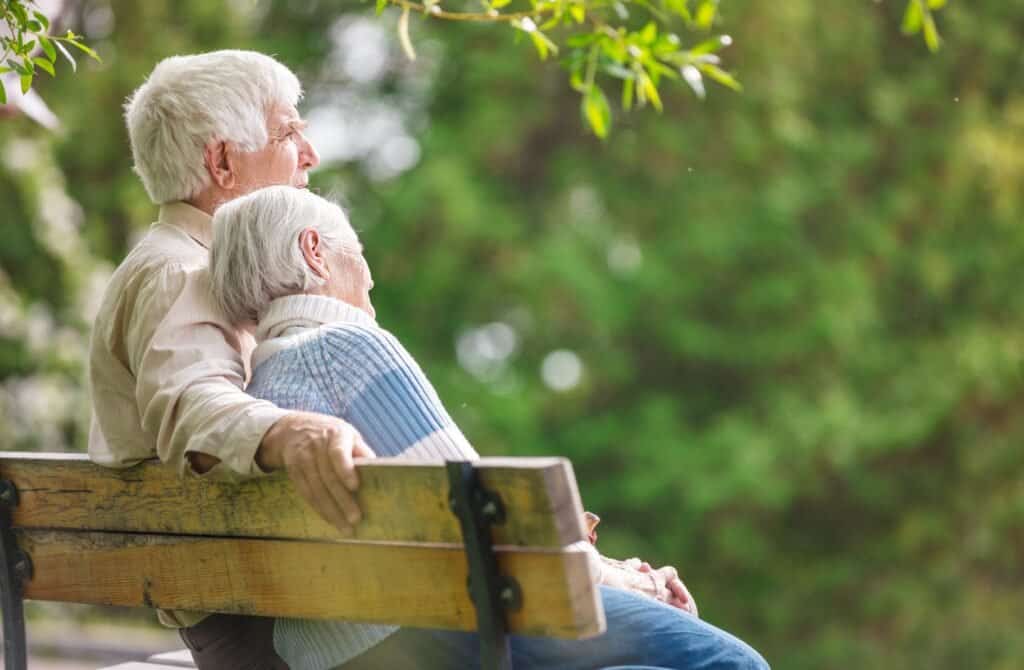 Encourage Physical Activity
Physical activity is essential for maintaining both physical and mental well-being, so ensure your loved one exercises regularly. Even light aerobic activities, such as walking or swimming, can help reduce symptoms of depression and anxiety. If they cannot go to the gym or participate in group sports, you can encourage them to stay active at home with chair yoga, stretches, and lightweight training exercises.
Promote Positive Thinking
Just like physical health, mental health is significantly impacted by our thoughts and outlook on life. It's vital to promote positive thinking among the elderly to help them cope with mental health issues. This can include talking about happy memories, practicing mindfulness or relaxation exercises, or engaging in creative activities such as drawing or writing. You can also help your loved one find ways to stay connected with friends and family, as social interaction has been linked to improved mental health outcomes.
Help Them Find Meaningful Activities
Sometimes, seniors may suffer from boredom or loneliness, which can worsen mental health issues. Finding activities that your family members enjoy and would find meaningful can help them feel more purposeful and part of something larger than themselves. This could include taking up a hobby such as gardening or painting, volunteering at a local charity, joining a seniors' club, or engaging in spiritual practices such as meditation.
Spend Quality Time With Them
Spending quality time with seniors can make them feel valued and loved, improving their mental health outcomes such as better stress management. Hence, it's essential to ensure your elderly loved ones are not socially isolated by taking them out for meals, walking together, or doing activities they enjoy. This will allow them to connect with others and feel more like part of their community. If you don't live near your elderly family members, video calls or phone them regularly.
By following these five strategies, families can help their elderly loved ones manage their mental health issues with the support and care they need. It's important to remember that mental health is just as important as physical health and should be taken seriously for seniors. Seniors can lead healthier, happier lives with the right resources and support.